Ode To My Phone
February 13, 2018
You wait patiently by my pillow until it's time to wake me up.
Like me, your protected by your blanket.
Everyday we start the day together and end it together.
As I get ready, you keep me company with the music coming from your body.
Your in my hands all the time.
You seen the people around me.
You smelled the roses as they start sprouting.
You felt the sunny days too.
You been there on my worst.
You felt how hard the ground is as I dropped at times.
You stay with me all the time.
As i get notifications you make a sound to let me know.
You skin so smooth with a white glow.
You have so many apps to get to play on,
Especially if im lost,
You're a lifesaver.
I love you so much.
I'll never leave your side.
But slowly as you die my friend.
You'll be here with me for sure again.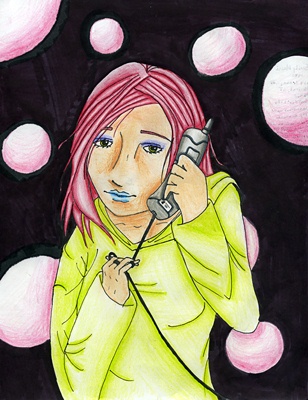 © Emily M., Milford, CT