Ode to Basketball
February 13, 2018
You bring me sweat, work, and tears.
Like they always say,
You win some, you lose some.
You are always there for me
When I need you.
You never shut me out,
Like my mom when she's mad.
As you fly in my hand
And expect me to shoot,
You slow time down long enough
To tell me if I make it or not.
You wake me up every Saturday
Because you need to go out and play.
Bouncing around having fun
Taunting me, jumping off the rim
When I shoot.
The love you bring me
Is the years we shared.
The hate you bring me
Is the years we fought.
Always making me mad
at my opponent.
I see the wink you give me
Before and after the game.
You hug my hands
Just for the comfort,
But leave them for an opponent,
What kind of friend are you?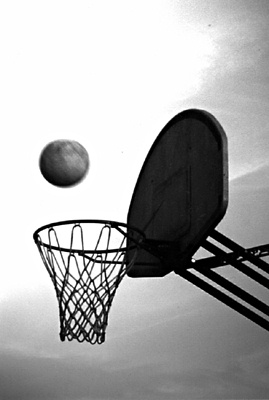 © Cassie H., Carmi, IL