Ode To Depression
February 13, 2018
Day by day time flys by,
everyday you wake up and you still feel tired.
There's this dark hole with all those negative
thoughts surrounding you.
Those thoughts slowly break you down,
you stay in your room all day with the door locked telling
yourself you could do it, but you know you're lying to yourself.
You've cried for so many hours it feels like it's never
going to end. When your at a public sighting with hundreds
of people around and everyone is happy.
You feel alone, nobody notices you.
Depression is a war, you have battle scars on your wrist.
Constantly hide those scars because you don't want people to know
that you feel alone and afraid that people will judge you.
You care what people think because those negative thoughts have conditioned your mind to think that everybody's opinion matters.
Trying to express how you feel is more complicated than a test you
didn't study for. People don't noticed that you've changed,
slowly you feel yourself fading away.
The darkness has took over your body, you starved yourself for days.
Trying to avoid anyone trying to talk to you because you know what they are going to say. You hate the fact that you don't want help anymore.
Reminiscing to the past is a habit, forcing yourself to hold on to that
one piece of string that's holding you from leaving this world.
People feed you negativity on a daily basis, you starting to eat up all
those words. Believing what they say.
Every thought is killing you piece by piece.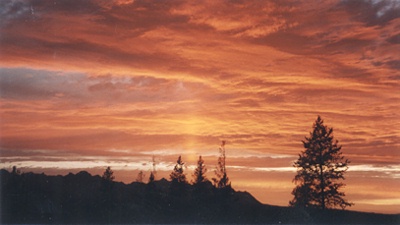 © Katy B., Challis, ID