Everyday Performance
February 14, 2018
  My brothers, feel the thunder through your bones!
as music plays in remembrance of the beats distrust,
raise your swords to the thrones!
feel freedom encompass you,
feel the energy in your souls;
may your spirit never leave you green,
may your glory be written and known.

  My sisters, sing along to all the songs they took away!
sew emotions into their minds with the threads of your life
And though their jeers may try to sway you away,
continue to dance for color prevails all the gray--
be proud of whence you came,
be proud of where you're going;
their hearts are yours to claim
you'll be well-known before you know it--
for your magic counters faes, my dear;
may your glory always persevere.

  They stare in custom distaste, a distrust to be erased--
you rage with music, with art,
you communicate your pain--
and, oh, how their hands itch for a bouquet to give,
oh, how their hearts find a love that forgives,
their lips curve into a smile as happiness seeps into their very bones.
One whispers to another as they find the compassion to leave their thrones;
"why does this trembling pull us?"
But, oh, how their hearts know.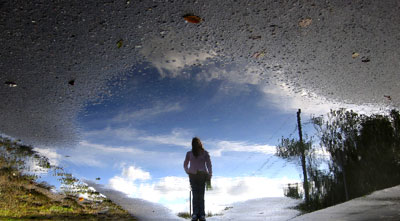 © Daniel H., Oak Bluffs, MA