I Will Stay
February 14, 2018
Depression.
You act like you are a business
Going into recession.
Yet you refuse to ask the bank for a loan,
Thinking that you have to resolve
The problem all alone
But you are not a business and I
Am not a bank.
And I will not sit by and watch your
Life blow up like it was hit by a tank.
I don't care if you don't want help,
You tell me stop, I'll say welp,
"Sorry sugar but that's not gonna happen."
When our convo ends I'll be darned
if your not laughin.
Through every struggle and dark
Hour I'll be by your side.
I won't give you an option to hide.
Only a chance to agree and abide.
Why you ask? Because your life is substantial.
And when you are around Happiness
is consequential
But obviously not for you,
No matter how badly
you want to
from me you cannot hide
For I can see what's on the inside.
So you can yell and Holler all you
want for me to go away
But no matter how loud or
angry you get I'm still gonna stay
You just want me gone
But I can't leave you alone
Because if you hurt yourself
I'll never forgive myself.
So here I am gonna stand
And offer you a helping hand,
To pull you out of the shadows
And back to the hope for tomorrows.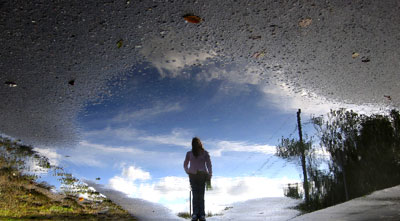 © Daniel H., Oak Bluffs, MA