To whoevers listening
April 3, 2009
To whoevers listening up there
I want to say thank you.
Thank you for those sunny days
with the sun just coming up
Thank you for the rainy days
with cool, wet, waking up wind.
Thank you for the foggy days
where the whole world softens around the edges

Thanks whoevers listening
for the trees that stand strong and proud
and for tiny, baby sprouts to care for.

Thank you for perfect moments
that don't need any words.
and perfect moments that do.

Thank you for best friends who dont have to ask
And friends who are there to listen.

Thanks for people who love you
no matter how wierd or different you are

And whoevers listening up there,
thank you for putting me here on earth
with all these beutiful things.
Thank you for letting me
be me.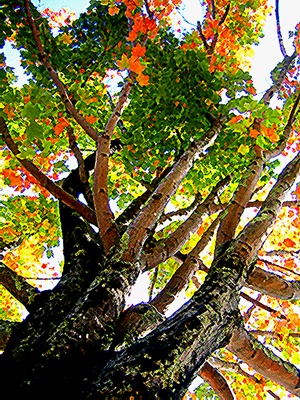 © Kathryn R., Shelby, NC