Dakota and Anabel
February 4, 2018
I think it began with his smile and his eyes, oh, how much I love his green bluish eyes.
He and I were in the gym. Specifically, it was my Sunset Elementary School gym. He e was standing across the room in a white t-shirt. I don't remember what I was wearing at all, though. Sorry. My friend Dylan asked me a question.
"Who do you like, Anabel? "
"Me, um I don't know?" I replied shyly.
"WHO DO YOU LIKE, ANABEL!" she screamed.
"SHHH! Ok, him." I responded casually.
I pointed across the room to a boy wearing a white t-shirt.
"Dakota! You have a crush on Dakota O'Brien?!" she said.
"Yes… I do." I replied.
He was eating cookies with his teammates in the boy's sports club while I was in the girls sports club.
The first thing I noticed about him was his smile. His smile was like that of Zac Efron's the only hottest guy you ever see in movies. His eyes were like Taylor Swift's but green and sparkling.

My friends told him I liked him in the 4th grade. I was surprised by his reaction. I imagined he scratched his ear and smiled and then he left to run and hang out with his buddies. He probably told his friends about how a girl named Anabel liked him.
I don't care, honestly. At that moment, all I knew was that I was falling in love with him first slowly then all at once.
But, the thing is I waited for him but he never came to me. He never liked me. And, come to think of it he never will.
We always looked at each other, and we kept on looking at each other until the 8th grade. But, after going to his house and his high school he finally cut me off and told me that he doesn't like me and that he never will. He broke my heart in two.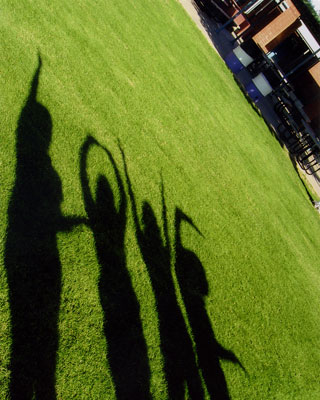 © Lindsay - Elese G., Phoenix, AZ