Thanks
February 8, 2018
don't wanna think, just wanna feel,
bringing him close, closer than I know I should.
don't wanna care, just wanna act,
merging 2 souls into one. one blinding light.
maybe it was his body, the way he glided-- walked.
maybe it was his confidence, or the way he talked.
maybe it was his beauty, his body, or his voice,
maybe it was his personality-- he was everybody's choice.
cravings awakened, desires aroused, relentless with a newfound power.
pushing to explore my personality-- a wild geography, within this new chapter.
filled with freedom and life, sweet luxuries I never had as a captor.
these passions will help me evolve into this body-- become my own master.
wanna rip off the mask, the feeling of not belonging,
wanna shake off the task, of pretending, that I am not longing,
for a friend, someone that I can begin the process of healing, bonding.
this friend was him, at a time when depression and suicide left me sobbing.
I never knew of the strength I saved, nor the power I possessed,
but now, no longer do my emotions and thoughts stay repressed.
I'm a girl capable of reaching her goals, fulfilling her dreams,
and maybe, just maybe, adept enough to experience life's extremes.

he led me to believe, no, realize that I can build my own abode,
within this life that I've built for myself, it's all my rules, my codes.
what was once a hidden victim, became a known survivor in his care.
so this is my sincere thanks for helping me rebuild, regrow, and repair.
an ode to this friend, the one who showed me the path to not caring,
a thanks to this friend, the one who taught me the way to be daring.
from him I've learned to grow, and because of him I've learned to see,
understanding myself, respecting myself, and accepting myself is the key.
so here's a thanks for starting my journey,
of finding myself,
of fulfilling myself,
of freeing myself,
from shackles unseen to my own eyes.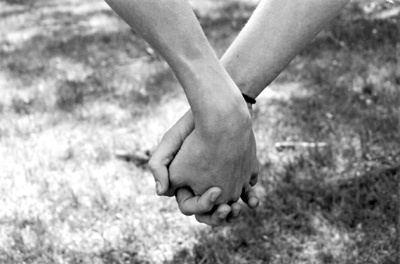 © Alexa T., Pompton Plains, NJ