A Dog Who Wished To Be A Bird
January 30, 2018
Coat shining in the moon,
eyes glisten in the light.
I will have a home soon.
Scratch that idea, I might.
Now I sit and I cry.
I offer strangers my paw,
they look down and deny.
I look up at birds that KAW.
Oh, those birds so free.
Only if I could fly.
Just those birds and me,
up in that open sky.
I lay my head down,
strangers pass by.
Dreams of kings with crowns,
and birds that fly.
My head is patted,
as I awake.
With fur matted,
I shiver and shake.
A girl with soft, kind eyes
goes over me with a comb.
She says, "Oh, how time flies,
you finally have a home!"
Flies, like the birds, I think.
Then, my world starts to change.
I watch the old world shrink,
and my new tags clang.
These new tags read Raven,
Ravens are birds that fly.
I am in a haven
for soon I will fly high.
The headlights made my eyes glisten
And made my coat shine in the moon.
All because I did not listen.
My family says I left too soon.
I did not choose to pass by car.
But now I may fly.
If you miss me, look to a star.
And please, do not cry.
For I was only a dog
whose wish was to soar
and whose prayer to God was heard.
And I wouldn't trade it for a day more.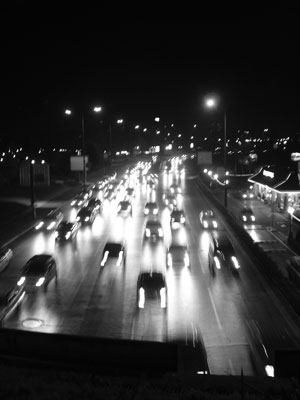 © Marietta S., Pleven, Bulgaria