The Storm of the Heart
January 31, 2018
The darkness,
That masks these crystal skies,
Is the shadow
Of he who is devine.
Relentless tears fall,
As lonely clouds weep.
This cold numbs the feeling
Of pain unleashed.
Others dance in the rain,
For the beam of colors that awaits,
But the blackness in this sky
Never seems to fade.
The thunder screams,
A call for help,
But it blends into the song of showers;
The sky's voice goes unexpressed.
An endless storm,
Trapped in whirling winds,
The destruction and chaos
Of what is held within.
Lightning strikes,
Trying to reignite the sun,
But a war against darkness
Cannot be won.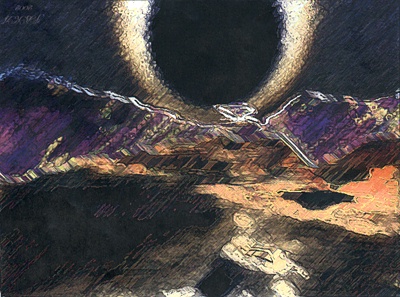 © Jason B., Colorado Springs, CO