Skinchanger
April 3, 2009
"Skinchanger"

The Skin changer is a beast,
Who every full moon has a feast.
Every moon he goes to his
Clearing,
Just as the moon is appearing.
All alone he changes his skin
To prove that he's the wolf's kin.
He removes his clothes and then
It begins,
The transformation to be the wolf's kin.

He learned that being human is very easy,
However, his stomach is now queasy.
With the crushing of his hips,
He growls.
With the expanding of joints,
He howls.
With the crunching of spine,
He whines.
His nails come forth;
They are as sharp as steel

And he hungers for his
Nightly meal.
His jowls stretch and they expand
And shows what has been hidden.
Fur comes out in patches and his muscles expand
So much that his wolf form
Can stand.
Being a Creature of the Night,
he has a supernatural might.
The change is complete

and now it is his food he will meet.
Running and running like there is no tomorrow,
he runs in the skin that he has borrowed.
He crashes through the bushes and sniffs the air
and then runs off to the town fair.
He runs in the shadows of the fair and stays very still.
The old men are saying to the younger folk,
"Do not wander in the deeps, where the Werewolf's shadow creeps.
When he rises from below, beware his call of death and sorrow."
They laugh it off, thinking it was a joke.

The laughing men and women go past the gate
where they meet the end of their days.
After licking his face clean, he heard a high- pitched scream!
Men came running with guns loaded to the spot;
to catch a werewolf was their dream.
He is in the forest now
but to the Rider of Death he will not bow.
A shot was fired but just missed,
but as the poet says: 'Ignorance is bliss'.

Running, running, and running was the only way to live,
but if he stopped, it would be his life that he would give.
BANG!
He was shot!
The hunters never forgot!
The Skin changer died that night, but
he did put up a good fight.
The Skin changer is a beast,
Who every full moon has a feast.

The End…. or is it?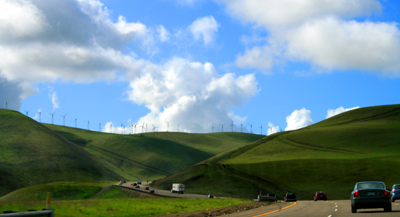 © Kat C., Racine, WI