The Fateful Month of December
April 2, 2009
I nostalgically think back to those days,
When I still had a ship for me to command.
Well, I guess I brought down my life under my own hand;
I have done nothing but set my meek future ablaze.
As I look down around me, I search for ways
To get out of this strange land,
Where all I see is an endless stretch of water, rock, and sand.
How could a shipwreck have set me onto such a land of malaise?

Turning around, I look through the haze, and in the distance,
If my eyes do not fail me, a plane indeed I see.
I wave my heart out; but again, I must remember
That punished and desolated I must remain to be,
For showing my innocent crew members such resistance
Back in that stormy Christmas night, during the fateful month of December.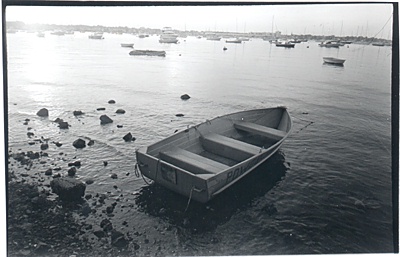 © Chris M., Marblehead, MA