If Tomorrow Comes
April 2, 2009
If tomorrow come, what is there to expect?
Another cover-up, fake smile, hiding feelings?
Another day-dream, fantasies, I wish were true?
Another deep stare in lost eyes hoping my life was different?
Another soft mumble, "I'm okay", to show people I'm strong when the truth is I can't bear it any longer?
Another thought of happiness, wishes, love, wants, and needs that I'll never have?
Only if tomorrow comes...
But what if tomorrow doesn't come?
Will I be stuck in the eternity of this horrid day?
Will I keep wishing I could overcome my problems?
Will I be stuck in the eternal repeat of today becoming tomorrow and yesterday?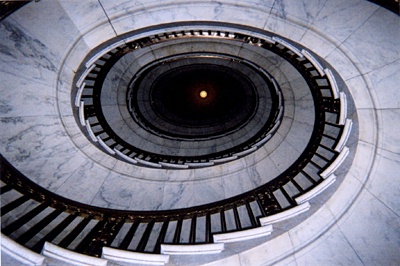 © Kyle T., St. Joseph, MO