Recipe for a Terrible Headache
January 17, 2018
Ingredients
A wheelbarrow load of Screaming
Handful of unwanted blaring music
Pinch of phone calls from your parents
A cup of coughing
A teaspoon of sneezing
Tablespoon of lights blaring in your face
A heap of anxiety
A drop of exhaustion
Directions
Start by mixing a cup of coughing and a teaspoon of sneezing (this is the foundation of the recipe).
Then add in a handful of unwanted Blaring music.
Next lightly spread a tablespoon of lights glaring at you
Gently mix in the wheelbarrow load of screaming with a pinch of parents phone calls.
Then softly sprinkle a heap of anxiety.
Lastly add a drop of exhaustion.
The Recipe will be best served at no time. Warning this is never a good recipe for large family occasions or bring to a dinner party.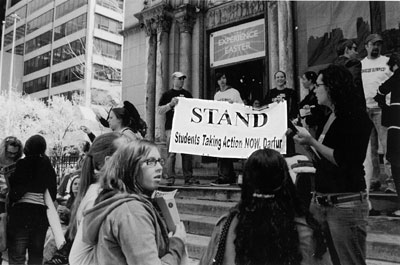 © Meaghan M., South Portland, ME