My Sister's Feet
January 18, 2018
Everyone in my family has feet that match their size, accept my youngest sister. My sister has feet like bigfoot, huge. And me, my feet are medium. Perfect petals that match my body. Both of our feet active. My feet is athletic, and so is hers.
My sister's feet flaky flat and long. Her feet fly through the air and land on mats. Her feet caked in chalk from the bars above. My feet's arch is as high as the St. Louis arch. My feet seeped in sweat after a hard practice.
My sister little like a blade of grass, with feet the size of trees. No one can be like her, especially with her feet. Her feet set her apart and make her stand out. When looking at her you can't miss her feet.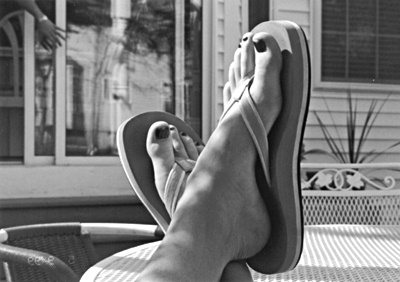 © Alexa S., Marblehead, MA