True Love's Dance
January 17, 2018
My skips the beats my feet respond to,
Your eyes shining like gems across from me.
Flashing smiles and laughter spreading through.
Your gentle and affectionate words fill me with glee.
High in the air, you toss me, never failing to catch.
Hand kisses and gentle squeezes are given by you,
Frowned upon by those who want you as a match.
When back on the ground, I only see blue.
Oh! How those blue eyes bore into my soul.
Can they see the love I dare not speak?
My life without you is nothing but a hole,
Yet one smile from you and my legs grow weak.
The dance is nearly over, filling me with sorrow.
Perhaps those heavenly eyes will greet me on the morrow.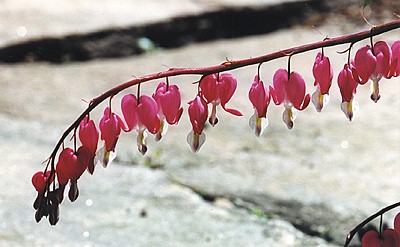 © April P., Newark, DE