Purple Memories
April 1, 2009
In the shadows, I shudder, crouched against the wall.
My pale skin gleams in the dim, eerie light.
Purple memories fill my arms reminding me of last night.
The power of his voice, the scrutiny of his stare
Makes me hide within myself,
As the pain spreads everywhere.
The pain it burns my throat
But I swallow down my fear,
As the little hope I had,
Slides down my cheek in a single tear.
Now I sit here against the wall,
And the numbness fills my soul.
I feel nothing at all.
Nothing anymore.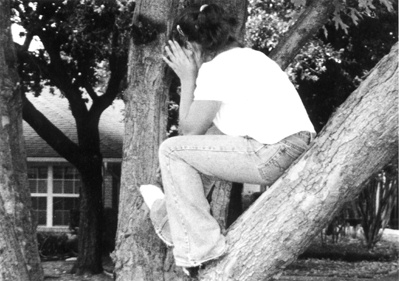 © Allyson S., Highland Village, TX