I am a Journal
January 17, 2018
Sarah slammed the door as she came into her room. Tears stain her beet red face. With a pencil in hand she reached under her bed feeling for the now soft leather of her journal. Finally finding it, she whipped it out and ruffled through the pages to find an open page. Immediately she began to write.
She wrote about her drama with her friends, the constant yelling from her mother and the abuse from her boyfriend. Filling up page after page, splattered with her mixed emotions and thoughts.
If anyone found this journal they would see a lot: the struggles, pain and fear. But they would also see the adventures, love and things worth living for. They would see the ups and downs. The things that have created Sarah to be what she is today. This old, worn down journal is stuffed with Sarah herself. It has become her closest friend.
Luckily, no one will ever find the journal, for it's hidden deep under. Safe and her most precious item.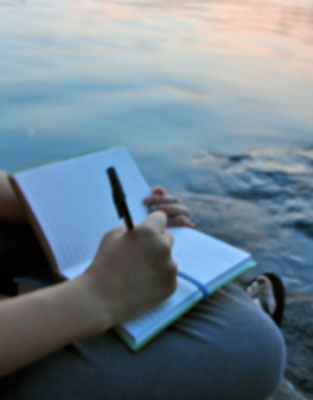 © Grace K., Port Washington, NY