Murderphilia
January 8, 2018
Judge To Settle Fight Over Charles Manson's 'Murderabilia' he infected people like bacteria.
He was a criminal now frozen on ice he was known for giving advice.
He gave the wrong advice so he had people killing others like mice.
Now since the cultist is dead people are asking for his estate.
We all know they should give it over to the state.
People claiming to be his son or grandson for all we know they could be another charles.
Manson died in a hospital or might faked his death wanted to get out of prison but what did he do
He let a cult to do what he told them to do something with brain tricks some say magic.
He always taught people to be passive and use magic tricks.
So now he's frozen in some ice due to heart failure isn't that nice?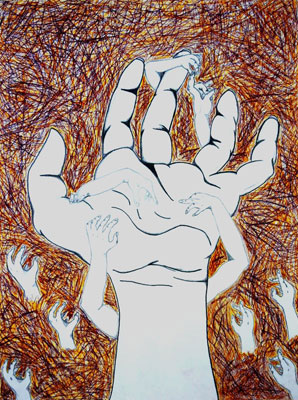 © Ariana R., New Orleans, LA