Teddy Bear
January 11, 2018
Teddy Bear,
Why does no one care?
No one to listen, no one to share,
Teddy bear, why is life so unfair?
Hiding,
Always behind the mask,
Getting up every day is such a task.
Someone to listen,
Is that so much to ask?
Quiet,
Never able to speak.
To share my feelings,
This is something I forever seek.
Teddy Bear,
You were always there.
To you, I could share,
You were the only one who ever cared.
Life,
Never certain.
They shut me out,
They pull the curtains.
Why?
I never did wrong.
I tried to be brave,
Nothing ever made me strong.
End,
Be free.
Have everything slip away,
Go somewhere I can always be me.
Teddy Bear,
Why do I suffer?
Every day is a challenge,
If I stop I'll never deal with another.
Answer,
Someone, please listen.
How do I heal?
Help me with my question.
Teddy Bear,
You never reply.
Always staring with unseen eyes,
Watching while I cry.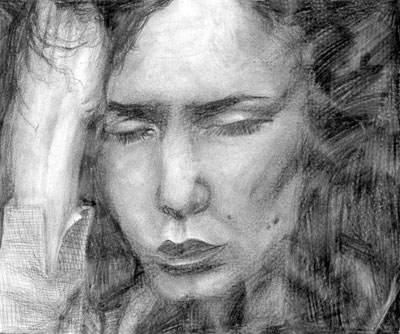 © Fallon K., Baldwin, NY