Love
April 2, 2009
Love, this is not a feeling you can fake
Love is something that takes from you as much as it gives
When you fall in love you give half of your heart to somebody specail
When they leave, they don't give you your heart back, you feel alone and incomplete for a while.
You feel helpless and hurt until you meet another who has a heart to share.
You have my heart, you are the one I disire.
I love you, what more do you want? I need you, what more can I say?
Love, the one thing I could never explain.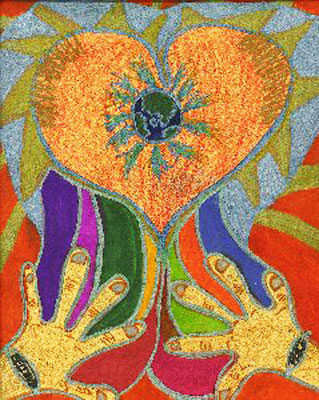 © Amanda P., Clermont, FL