Twelve
January 9, 2018
How many of you are inside my head?
Each front substitutes a social toolkit,
Aware what I pick, I might have misread
My gut is right—most times permit— though the
margin of error colors me a hypocrite.

You look like a joking man, I'll use Four,
One moment please, it's far back in the queue,
Is this mask pretty enough not to bore?
This one is fragile and will dry like glue
But I'll keep it a little longer just for you

Number nine is who most people prefer
Her lips are porcelain and crack when she speaks
No problem, silence is her demeanor
Number Twelve hates her. (He's quite full of cheek—
I rarely seek him out for fear of the word "freak.")

Just for my friends I engineered Seven
Ten drains me like I am a battery
For my parents, I crafted  Eleven
Three and Five make their way with flattery
One and Two watch my words for social strategy.

And just once a day, when no one's around,
In the small moment before dreaming starts,
I see a face of gold and green and brown;
A mosaic of familiar parts,
I know they'll never look at beautiful apart.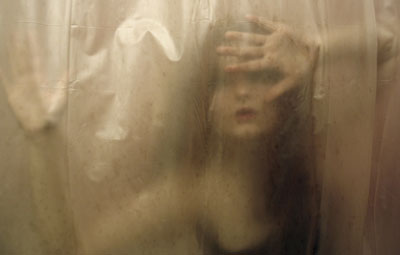 © Emilie E.