Goodbye
December 6, 2017
In this world that refuses
Misuses
And abuses
All of what I am
I'm done with the excuses
It's a cruel world, I suppose
And so I stand alone
A million to one, oppose
You chant about the golden rule
And yet, I'm the fool
Trapped in a delusion,
"You only know an illusion!"
If so, where is my solution?
You say a prayer to your God
While you live a stupid facade
But don't you think it's rather odd?
You tell me He can never hate
But only if I'm straight
If I love the same gender
I might as well surrender
And live my life as a pretender
But even if I'm queer,
What exactly do you fear?
And why should I disappear?
Just because you don't "get it"
Should you really throw a fit?
Well, I will not submit!
This is my battle to be won
Even if you think it's done,
This fight has just begun
You think it's your 'right'
To stand in the way of my life?
Even if I'm something you spite
Getting in my way isn't polite
I haven't hurt you two
And I don't care who you screw
Yet everyone I've been with is up for review
"It's just a choice"
You scream in a scared voice
"Just start liking boys"
And from there we'll rejoice
But you just don't get it
It's not a switch I can flip
I'm really at the end of my wit
You annoying, gullible twit
You should have loved me unconditionally
Still you parent me traditionally
Even took a side with the ministry
Just because I behave a little differently
You're so concerned with the norm
You even convinced me to conform
I can tell, though, you regret I was ever born
Maybe you think it's my way to defy
But really, I'm just tired of this lie
And so, for now, this is my goodbye.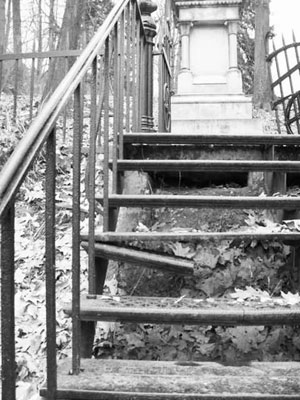 © Ginamarie D., Rochester, NY