Another Summer Gone
December 25, 2017
Sweet smell of honeysuckles drifting across the lawn—
the last chapter of a summer to remember.
August is slipping away, and by September 
the little creamy trumpets will all be gone.
Season, freedom, and getaways end.
One more year in everybody's being.
Add a photograph from another sightseeing.
This precious time will soon be only for the weekend.
Over the summer days hung an unspoken
tranquil ambience. In late July,
fireflies replaced the stars in the midnight sky.
The waves had offered a shell as your token.
We looked at one another in the blinding sunset
then at the cherry popsicle trickling down your arms.
The crackling campfires were one of June's charms
that I would cradle and never forget.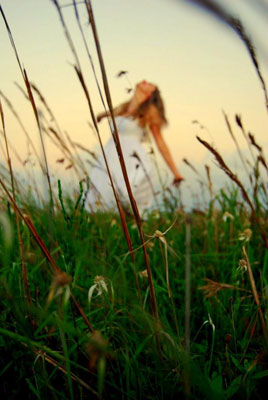 © Richard F., League City, TX