Increasing Scope
December 22, 2017
A ball of fusing hydrogen flaming
above everything, on this planet serving as our haven.
Little pinpricks in an ocean of night
or giants to which we cannot yet take flight.
The milky splotch of many stories mythic
splayed wide but tiny, protesting the vacuum; monolithic.
Beyond this, our perception of light distorts even more
from distance crossed by light from so far away, showing days of yore.
In spite of this scale we're not happy when
the ink is used up in a favorite pen.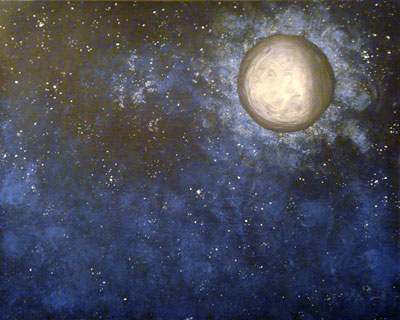 © Allison H., Vancouver, WA