Conceal Her
January 1, 2018
She rises up from the ashes, as she begins to study herself, examining
Her small pores embedded on the surface of her fair skin.
She chips away at her frail organ, severing it until the red liquid streams from the
exposing tiny vessels, pulsing with anguish,
Working like a typewriter, moving methodically
Like a typewriter, from one end to the next.
She throws gauze onto her arm, as she watches
The liquid collect in the soaked bandage, and eventually escape, streaming down her elbow
Into a puddle below.
Her eyes are captivated, entranced in her own self destruction.
Her heart hangs by a thread, as she reaches for the black capsule lying on the white marble.
She makes etches across her skin, as her body becomes a piece of artwork, the nude paint
Seeping into her skin, penetrating her layers, softening into her bloodstream.
She presses delicately into herself, as she uses the hues on her palette to construct her
New piece of artwork on her broken canvas.
Moving methodically up and down her torn body,
As she creates a coat of armour for herself.
Glancing in the mirror, she yearns for the girl without scars.
But, she only sees the body of a girl she does not recognize.
Grazing the poreless surface, she sees a rag doll, trapped in a barbie body.
All this did was conceal her.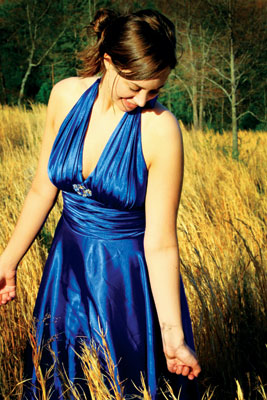 © Michelle B., Blairsville, GA