Calm Before the Storm
December 27, 2017
All is calm in this frozen land of mine.
Not an icicle out of place, how stunning.
It all is too perfect, it must be a sign.
Of the storm of chaos that is coming.
As the snowflakes start to fall,
I feel a chill that rattles my bones.
A warning from the God above all,
Sitting on his frozen throne.
A warning of the storm to come
One that will consume us all.
Unless we choose to see the sun
Despite this icy wall.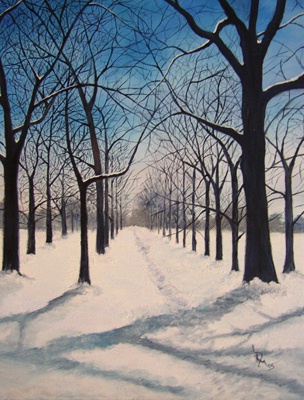 © Lauren M., Scotch Plains, NJ