Layers
December 20, 2017
I'm someone who is not afraid to be themself,
Someone who questions everything before and after it leaves their lips.
I'm someone who puts up walls to all because they're scared of what could happen,
Someone who lets very few get past the first wall to have a chance at the second.
I'm someone who worries too much for those who can take care of themselves,
Someone who's overly active imagination can easily get the best of them.
I'm someone who loves and never forgets even the smallest acts of kindness,
Someone who can't stand to see someone else getting hurt.
I'm someone who can't help but think about the "if" in any situation,
Someone who believes in the impossible.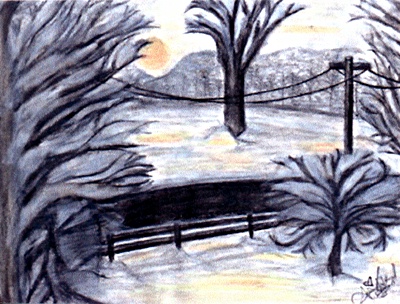 © Amanda W., Nanty Glo, PA