Childhood
March 25, 2009
A carefree pitter-patter through the grass,
She hops along with no regard or care.
Her tattered sneakers simply serve their task.
To stumble on adventures, great or fair.

Abandoned, steps turn into click and clack,
Stilettos: daggers slice with every step.
Cement, it echoes every break and crack,
Conceited and so blind to dreams once kept.

But then a stumble; gleaming patent lost.
A barefoot journey into thoughts of home,
Again naïve to all that dreams can cost,
Released from the allure of what's to come.

Deserted sneakers, come to life anew!
For only you restore the dreams of youth.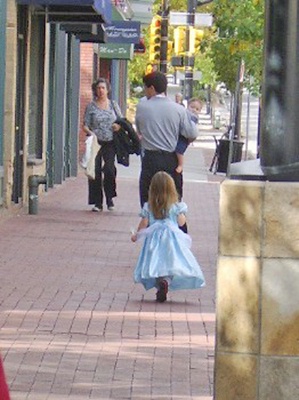 © Kristen T., Tulsa, OK