Persephone
December 21, 2017
Everyone thinks I have been kidnapped,
Abducted against my will.
They thought they knew what was best,
They only knew what was worse.
I hated the sun and it's burning heat from the spring days.
Weeks of heat exhaustion.
Until one person gave joy.
Until that day, I never knew the world could be so beautiful.
He sent me beautiful flowers,
Floral arrangements that could take my breath away.
No one even thought how sweet and kind he truly was.
No one knew that I fell in love.
I had begged day after day to go,
Going to the gorgeous lands  beneath my feet.
He knew how miserable I was here and how much he was loved.
He knew that this would break my mother's heart.
The day he gave in I followed the flowers to his cart,
Chariot of my future, to take me to where I have always wanted to go.
I left at the side of my love,
I left without looking back.
I was gone for six beautiful months,
Years to come and he told me if I wish to stay I couldn't eat.
I never had a bite, a sip or a nibble.
I never thought I would lose.
That day a man came up and told me I must eat.
Consuming even a slight crumb would send me back.
He told me my love lied,
He told me he never wanted a prisoner.
I opened a pomegranate and ate the six seeds
Small as they were, I swallowed them whole.
That day I was to be sent above.
That day I had to leave I knew I would come back.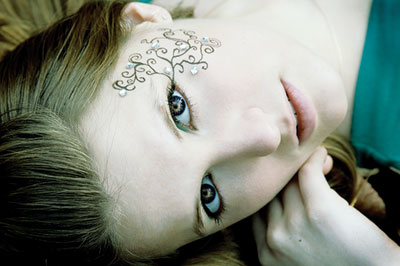 © Michelle B., Blairsville, GA