Four Stages
December 20, 2017
I can't let you go.
you stood there staring at me
you promised we'd always be friends.
did you hear me?
begging for you to stay?
did you hear
the pain in my voice
when I asked 
what I had done wrong?
when I wondered
why I was never enough for you
and all too much
at the same time?
I can't let you go.
I have to move on.
you didn't see me standing behind you
when I saw you with that other girl.
did you hear my ribs cracking?
the sound of my heart still breaking in two?
it's been three months
and I can't get you out of my head.
I realized
I've never seen you more beautiful
then when you were walking away from me.
I hope you're miserable
but I want you to be happy.
is it still heartbreak if you can no longer cry?
I have to move on.
I am letting you go.
you stared right through me today.
i can only faintly remember
the sound of your voice
but it doesn't hurt
as much as I thought it would.
is that worse?
where did we have our first kiss?
I can't find any of our old conversations. 
I burned all your letters.
were your eyes
the colour of chocolate
or caramel?
did you prefer coffee
or tea?
I am starting to forget
and I am grateful for it.
I am letting you go.
I have moved on.
I forgive you
for the explaination I never got.
I think a lot about how 
you never wanted me to be happy
if I wasn't with you.
I am happy now
and I don't feel guilty for it.
it's been six months
and I don't think of you 
anymore.
sometimes I wake up glad
that you are not next to me
but I hope you are well.
some guy bumped into me
on the street yesterday
and I thought it was you.
your ghost still haunts me.
I have moved on.
-have I really? (o.m.)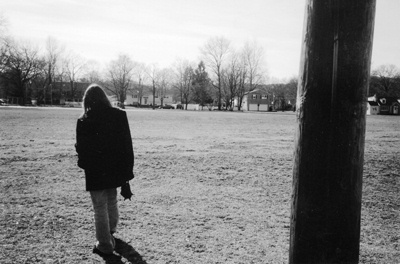 © Rosalie P., Pompton Plains, NJ