Those Last Three Minutes
December 16, 2017
From here I see your dirty soccer jersey
crumpled up in the corner of your unmade bed
like the unfinished essay
on the bottom of your backpack.
Your sweaty socks dampen the air
and "Unstoppable" pulsates through the walls.

Your fingers dance on the keyboard.
You stare at the glowing screen
the same way you gawk at that yellow Lamborghini
parked in the neighbor's driveway.
In the distance you hear
the vicious chihuahuas pounding at a door
with their fangs showing
and the old man grumbling under his breath
when yanking out the bills
from the rusty mailbox.
I know you're thinking of the game
and the stolen ball in the last 3 minutes.
Just now a squirrel peeks in through
your window like a curious toddler.
I wish you would smile back at the furry creature -
its bushy tail and its bright eyes.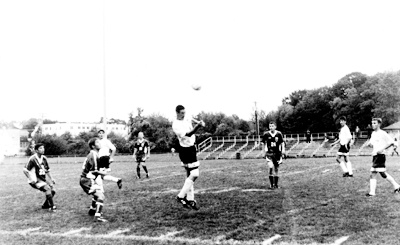 © Kim L., Milford, CT