The Special Key
December 15, 2017
One day when I go to unlock my door after having a long day at work i notice a random key on my lanyard. Suspicious about it i sit down on my couch and take it off of my keychain and examined it. The key was silver and old fashioned looking. The top was slightly pointed then widening out into a sideways hourglass shape. But it had a diamond shape above and below the hourglass in the recessed part. Down the shaft there are three ridges and one closer to the bottom where the actual key part started. The key had a rectangular shape to it with a slit parallel to each other at three fourths way down the rectangle. This had me thinking what old box or chest or anything could this key possibly go to.

Later that night I sent a photo to my wife asking if she had seen the key before. Replying with a no I continue my search on the internet. Find out if other people have found keys like this. One person that I had found said that ever since he found the key he had looked to find anything that it unlocked. After two years he found a chest that had a solid gold bar that was found inside of a box in the middle of the middle of the woods when he was on a hiking trip with his family. He doesn't know who gave him the key but he is very thankful for the gold and now he lives happily in his new home that the gold bought him.

Then I got thinking about it. This key was gold with a heart in the key ring. Does this mean that with different color of keys the better or worst what is found will be. But his key was silver, the man who found the golds key was bronze, and about fifteen other people around the world had mysteriously found a key and just went through life looking for what it opened. Until one day I found an old box in a pawn shop. Labeled "unpickable lock. What ever inside is yours to have if you can get into it."

As i looked at the box an owner came up to me and asked if I would like to try to unlock it. I said yes and he said good luck after giving me a lock pick set. Then he left me there. In that moment I pulled out my key and slid it into the hole. Jiggling it to make sure it hit the back of the hole. As i twist everybody in the stoor stopped and watched after the click of the box rang through the shop. I opened the top and inside was a bag with several hundred small diamonds. I might have gotten luckier than the man with the gold.

I asked the shop owner to call in a specialist to verify that they are all real and it turns out that every single diamond was real. The estimated value of all the diamonds was around 8 million dollars.

I didn't know weather to keep them and have the chance of them being stolen or sell them to a famous person or jewelry shop. That day the news wound up at my house asking if I was the man with eight million dollars in diamonds. I declined knowing that people would try to steal them. That night I got called by Kim Kardashian asking to buy two million dollars of diamonds. This was a shock to me but I agreed. With two million dollars I could buy a new house and car and have my life complete.

A month after my life had completely changed. I lived in a mansion, drove a mclaren and had 12 cars due to the fact that i sold the rest of the diamonds to several jewelry companies. I had toys you could not believe, dune buggies, race cars, race quads, snowmachines and a boat to go fishing and cruising.

My family and I where very thankful to the man behind that single key. We never had to worry about money from that day on knowing we had several millions of dollars left for him and his kids futures.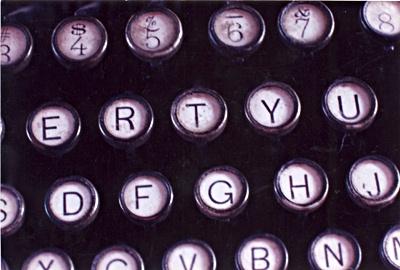 © Mary A., Fullerton, CA