Justice Perry
December 15, 2017
3:42AM, March 12, 2003.

I was born, my father was the only person in the room with my mom excluding the doctors, when I was born my heart was beating abnormally slow the doctors rushed me out of the room without telling either of my parents what had happened, my most started crying because she couldn't see me and my dad was crying at the fact he just had his first son.

The doctors came back and informed both of my parents what was wrong and that they couldn't find a cause for the abnormality. Fast forward 1 year, and my mom was pregnant with another child which is now my little brother. Instantly my dad refused to claim my little brother as his son, making accusations that my mom had cheated with a black man and would daily tell my mom that my little brother was an "oreo."

Nine months later my little brother was born, my father was at a bar because he still
thought it was not his child, the only family member that was there for his birth was my grandma, when my father first saw a picture of my little brother and realized that he was wrong the entire time. He fled and we completely lost contact with him for about 4 years, at the time I had seen multiple picture of me and my dad, but the only male that was in pictures with my little brother was my grandpa. At the time me and my little brother were both very confused, and shortly after we had discovered those pictures we asked my mom about it and she felt we were too young at the time, but she promised we would meet him soon. When that time came I was 6 and my brother was still 4 about to turn 5, my father lived in a very small 1 bedroom, 1 bath house in dallas, we never really got to hangout out with him very much except for when he came back home from the bar, on that sunday my mom came to pick us up and my dad was not home and she was very enraged.

She took us back home and explained to what he had done a long time ago, me and my little brother did not comprehend to seriousness of the situation and shrugged it off like it was nothing, when in reality it was pretty serious, after the incident that happened with my dad and me and my brother home alone when i was 6 we hadn't seen him in about a year when we finally got to see him again he was living in the house house doing the same thing, he would stay with us for about 30 minutes and then leave off to the bar but this time my mom never found out, we continued going over there on our normal schedule which was we would come over for the weekend every other week but my dad eventually got a girlfriend at first she was the sweetest lady I had ever met besides my mom but over time in about 5 years we realized a completely different person she was always out at either bars or at parties with my dad and she had always been against drinking, smoking, and going to parties so this was very confusing for me and my brother.

When I was about 12 and my brother was 11 my dad had gotten better about his habits instead of going to bars he would stay home and drink and they never really went to parties anymore, then it was my dad's birthday, August 23 and he had a small party with a couple friends and my dad ended up cheating on his girlfriend at the time with one of his coworkers wife, they got into a really big argument and broke up that night.

Fast forward a couple years and it's 2016, my grandfather ended up moving in with me, my mom, brother, sister, and step-dad, we woke up one morning and started to get ready for school, my brother came into my room and tried taking a pair of my shoes and we ended up getting into a fist fight, i punched him in the jaw and he fell but when he got back up he grabbed a knife from the butcher block on the counter and held it to my throat and said he was going to kill me, my grandpa was outside smoking a cigarette and had walked into the scene and tackled him almost cutting me, my mom drove home from work after i called her and explained what happened she ended up making him go live with my dad, my dad gladly accepted him moving in with him and at first we never got any complaints from either of them until my dad called my mom and told her he caught him smoking weed in his backyard and took it from him and smashed it on the ground, well my brother stepped up to him and tried fighting and my dad just pinned him down to the ground, and the neighbors heard my brother screaming and called the cops for child abuse, the cops came and arrested my brother after failing a drug test on the spot, he never went to jail or juvy he just sat in the back of the cop car.

Now my brother lives with us again and my step-dad put him in a point to where he hasn't done anything really bad or illegal, we haven't seen our dad in about 2 to 3 months due to the inconvenience and anytime it's time to go over there he has plans so here we are now im 14 and my brother is 13 and what me and my brother have now is a relationship i could never think of.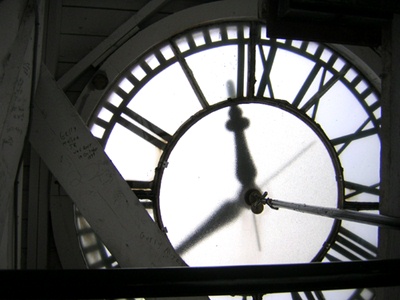 © Tatyana Z., Norwood, MA