The Samurai
March 24, 2009
I wait for him.
My long awaited foe.
I sit here in the darkness.
Blade hilt clutched in hand.
Ready for the strike.
I can feel his presence coming close.
The wind rushes by me.
The grass in the plains rustles.
He is getting even closer.
Time waits what will happen.
I see his face over the hilltop.
The time freezes.

Who will make the first move?
One strike.
One kill.
I withdraw my blade.
He grabs his clutch.
I can hear nothing.
Stop!
The only sound is the clash of the two swords.
We stand on the opposite side of each other.
Intel.
He drops to the ground.
Dead…
I sheath my blade and walk away.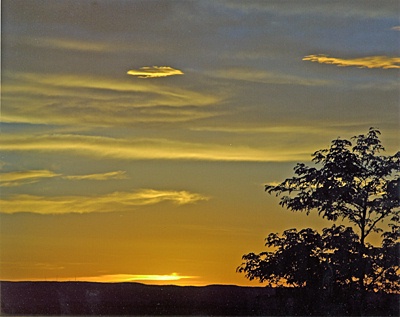 © Elizabeth B., Wichita Falls, TX