Christmas Morning
December 18, 2017
The earlier I awake,
The more I must wait.
That is how my
Christmas morning begins.
I creep downstairs
Filled with joy
To find the tree
Stuffed with toys.
So I sit and stare
As I wait on an arrival
My siblings roll in
And I can't hold back my smile.
One by one we
Tear through are gifts
Again showing that grin
That no one can resist.
Just when we finish
It's time to go play but,
We all know the presents
Are not done for today.
We go to the cottage
Where the cycle continues.
All of my family…
This might be an issue.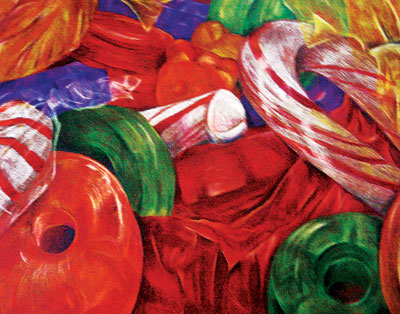 © Amy Z., Edmond, OK