Once I loved
March 21, 2009
I loved him and he told me he loved me,
Everything was perfect and I thought we were meant to be.
He meant the world to me,
I couldn't imagine a life without him.

He promised me he would always be there,
That he loved me more than he has ever loved.
I fell for him quick,
Thinking he would catch me.

He never did,
He disappeared one day.
Saying he never loved me,
I wasn't important anymore.

I was stupid like always,
I let myself fall with no one to catch me.
I thought I moved on,
I thought I didn't need him.

But that didn't last,
Soon another guy came along.
He wasn't like the others,
But I tried not to fall.

It didn't work no matter how hard I tried,
I fell for this boy with out trying.
He told me he was different,
And that he truly cared.

But we were only friends,
And that's all we have stayed.
I never thought a friend could break my heart,
But he did without even knowing.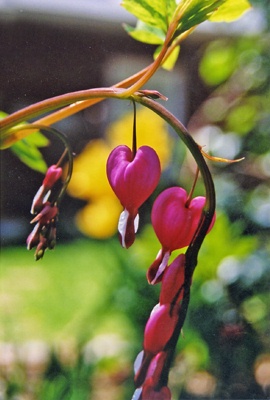 © Sophia E., Wilmington, DE