liers love; lovers lie
April 5, 2009
I sit in the grass and stare at the sky.
The moon twinkling oh so bright,
reminding me of his beautiful old smile.
I haven't seen that smile in so long,
All because he moved on.
Covered in darkness being dragged to hell.
My soul is on fire, breaking and shattering.
I hide the secret, I'll take it to my grave.
I'll deny it all the way,
All because I love him.

He lays on his roof staring at the sky.
A star twinkles in the sky,
reminding him of her gorgeous eyes,
Eyes he can never look into again.
All because he said the wrong things at the worst possible timing.
Looking through hell he finds his dented, shattered, dead heart, tired to my burning aching heart.
His hearts on fire and he wants her,
but he will hide it forever because he loves her to death.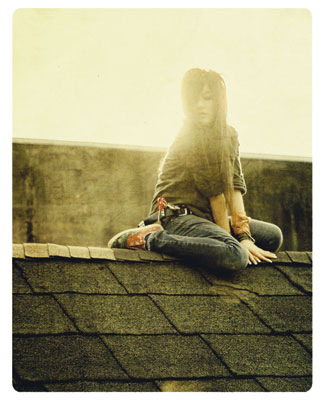 © Hailey J., Lake Oswego, OR