A Teen's Daily Routine
November 30, 2017
BEEP! BEEP! BEEP!
The alarm goes off. You reach for pillows. What is this, a bag of hot cheetos?
You throw your hair into something simple, look into the mirror. Is that a pimple?
You layer on makeup, just like a cake. Great. Now it looks like you have no face.
Your clothes are scattered all out on the floor. Oops. Guess I forgot I had drawers.
You step outside in a t-shirt- no sweater. Uhh no. Not in this weather.
Your arms are freezing, the car's heater is broken. Yay. You get to spend another day frozen.
You go to your classes and in each one pray. Who else knew that there were finals today?
You mope around school tired and hungry 'til finally you hear the sweet lunch bell ringing!
You run for food, grabbing 5 of each snack. I'm hungry. Don't care if it makes me fat.
You go back to class, anticipating the end, sneaking a nap in every now and then.
Your home. Finally! Time to kick back and relax. Ha! But wait. Not so fast.
Homework. Frick. I thought we were over. How many times does this friendship start over?
You pull out your notebooks, all ready to write. Do two problems and think, let's call it a night.
That's good for now. I'll finish it later. Besides, why do now what I could do later?
Well I'm off to bed. Time to hit the hay. But first, let's see what Netflix has to say.
12 episodes later and you're finally out. You were almost in bed, but not quite off the couch.
Well that's that and it looks like you're done. Guess you'll have to wait til tomorrow for more fun.
BEEP! BEEP! BEEP!
The alarm goes off. You take a deep sigh. Welcome to another day of the unmotivated teen life.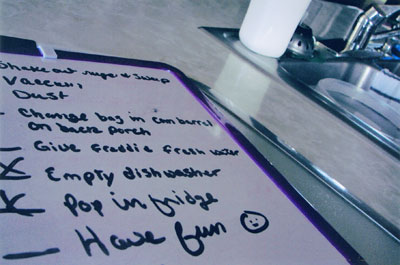 © Crystal A., Lancaster, WI