The Pain of Teaching
November 9, 2017
Teaching kids to pass,
Is a pain in the a*s.
They don't listen or think,
They just stare at you and blink.
I try not to yell in their face,
But every serve is an ace.
They don't move their feet,
And no pass is ever complete.
I always want to cry,
Whenever they don't try.
But I was once there,
With someone who showed care.
And, I may still be a pain in the as*,
But hey, at least I can pass.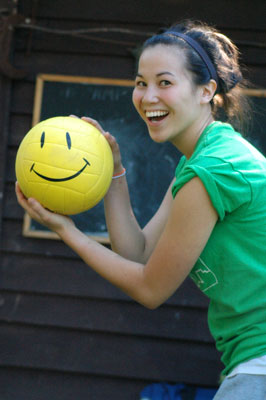 © Masaleen O., Palatine, IL