The Funeral
November 21, 2017
I don't know what to do.
Standing there, twisting the tip of my taupe sleeve anxiously- waiting, wondering.
Attempting to calm my pulse, racing in my chest like a fox trying to escape 
the sight of grieving people lined up to see me
Bustling, blurry faces.
Condolences, to which I nod along.
I'm so sorry, they say.
I am sorry that I cannot feel the way I am expected to.
I do not feel the tears sting my eyes, the salty taste in my mouth.
My mind is blank.
A paper with unwritten words, a story untold.
I am hollow, not once wallowing like a
lonely, winding, willow tree.
Billowing in the cool breeze, wispy and uncertain
of its direction.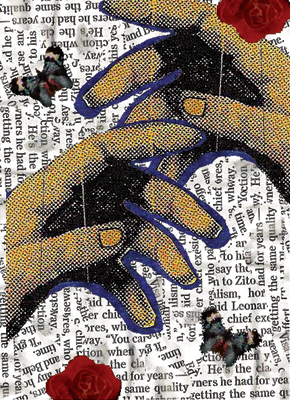 © Christine S., Arlington, VA