Lost In Commotion
November 27, 2017
Strolling peacefully
through the city,
vibrancy sparks me alive.
Everyone living carefree
an oceanic wave of calmness
crashes over me-- head to toe
A connection forming
stranger to stranger
a blinding force
against the hateful world.
A city of joy crumbles
a tsunami of chaos
strikes each class.
We have lost our safety
connections among us diminish--
trust is a dream lost in commotion.
The fear tastes bitter
so we ride
alone.
Each palm closes to those
who reach out to their body's limit
justifying the selfish decision to ignore
the people weakly begging for help.
The city experiences the absence
of bright life.
People turn to vicious greed
everyone runs anxiously or
hides inside-- locked away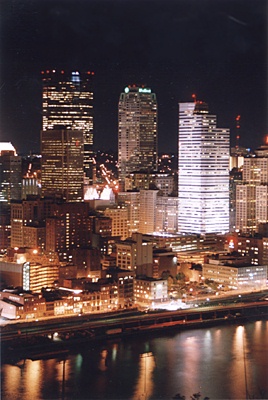 © Dena G., Pittsburgh, PA