Would you look at me weird
November 15, 2017
The only way to be pretty and have a good head
Is to be in bed bed bed
With everyone you know
But don't sleep with too many cause they call you a h**
And don't wear too much makeup because then you'll be fake
`But don't wear too less cause then you'll receive hate. Hate hate hate
And by the way don't make mistakes
And don't date boys just keep them as friends
And don't like girls because thats a sin
You'd think when you look in my eyes that I'm strong and I barely cry
Well that's a lie. Huh that a lie. Hmmm Hmmm that is a lie.
Every night I'm in a fight, Because I try to stay alive
Would you look at me weirdly if I came to prom in a suit & tie?
Yeah yes you would
I'm not allowed to do it but a boy could
Right?
And he could talk to his friends
Talking bout what he gone do to his girl when he get home
Or talking about riding round in his imaginary benz
Would you look at me weird if I wore sagging jeans instead shorts
And would you look at me weird if I came on the field and walked in on the boys sports
Would you look at me weird if I cut my hair short
But at the end of the day
I'm tall, I'm tall and skinny, And real gay
(As the haters like to say)
My hair is twisted and and not long and straight
I eat everything on my plate
(Don't hate)
Would you look at him weird
If this boy is real queer
And because of those mean things you said he goes home in tears
And he cries about all those years….
ALL THOSE YEARS
That HE lives in fear
Trying to find out why HE'S so weird
Why people steal clothes from HIS locker
And why those girls turn away when HE asks to play soccer
When you see that boy crying
When you see his soul is dying
When you sit down and say "hey are you ok"
And not hate him just because he's queer
But love him because he knows that love is still near
And when he goes home that night to take his own life
He will remember you. YOU and he will fight for his life.
But eventually his pain will get lost in the night.
Would you look at Them weird?
Yes.
Until you have cried in the middle of the night
Until you have fought that fight
Until you have tried to take your own life..
Then you will be that man,woman,sista,brotha and mista
You will be me and that boy and girl and all the children who's feeling have been played with like toys
Then would you look at them weird?
NO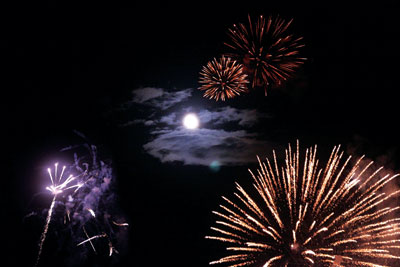 © Meena K., Groton, MA