Ode to the Thirteen
November 17, 2017
What's the most important thing?
Well, he's a madman with a box.
For fifty years, thirteen faces, and 275 stories,
He's lived, laughed, loved and lost.
Carrying the name of the Doctor, not a medkit in hand,
Giving stories that defy all common nature.
His companions trail along in his wake.
The Tardis begins to wheeze and groan and rise;
Along for the ride are the likes of
Ten's Rose, Martha and Donna;
Twelve's Amy Rory and of course Clara.
He doesn't like endings,
However for a short time,
His friends they are.
Otherworldly villains, monsters, and adventures;
Disastrous Ice Warriors,
Drums of the Master,
Fiery Daleks, Cybermen,and
Unrelenting angels
That make us weep.
He's not fond of remembering, when everyone else does;
Running through Sherwood forest, Titanic in space,
A race against time on Mars, or watching Van Gogh paint.
These scratch just the bottom of the barrel;
Oh there is so much more,
Just remember the time he found Dinosaurs on a spaceship.
Nothing ever ends however,
He just reaches the last page,
And rips it out.
He expects us to do the same,
We're not to fall into a fit of rage,
With the page now ripped, he can begin again,
The stories won't ever end, and soon they begin again;
A new generation will come along and run
With a man whose true name is untold,
Who can face life's hardships and obstacles
And remain unbroken.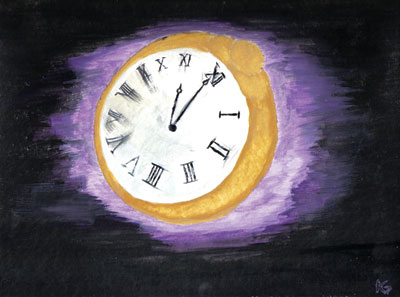 © Kyle G., Clarksville, TN