Words
November 16, 2017
Sometimes I do still wonder who I would be if he was still here. Would I be kinder? Would I be more or less athletic? Would I have done what I did? Would I still dryly crave attention from my parents? All of these questions I'd like to ask, but sadly, I cannot. He is gone, and gone is gone.
Gone
/gôn/
adjective
1 . No longer present: departed.
"He is gone."
Synonyms: away, absent, off, out
I can't ask for him back, it's not that easy. It took me so many years to realize, but I don't want him back. I want him home and I want to ask him questions. God supposedly does things for a reason, but he doesn't purposely kill people to make everyone miserable. He lets it happen when he knows they will be happier elsewhere. I do love my dad, but losing him has made me realize so much. I wish he could come the front door with more fun and games for me, but he won't. I wish there were more long car rides, but there won't be. I will eventually become an adult and I will possibly get married and have kids, and when I do I will tell them so many amazing stories about their grandfather. And I will tell them that he had a heart bigger than the world but I'll also explain to them that the man who took their place taught me many lessons as well. He taught me what my dad could not, and my dad is a proud father now because of it. They both played roles in my life that the other couldn't. Until we meet again daddy, and thank you dad.
Dad
/dad/
noun (informal)
1 . one's father.
"Her dad will always be with her."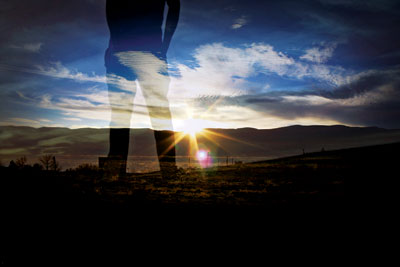 © Ezekiel R.