Military Mother
October 31, 2017
Military Mother
Bags are packed and her uniform is hung
I know that soon she will be gone.
I cannot plea or cry or whine
Because I know it causes pain seen through her eyes.
I know that she does not want to leave
And every time she slowly grieves.
She cries the night before she goes.
The next morning it clearly shows.
She is criticized beyond compare
For leaving me, for it is not fair,
That she will not see me grow
And if fate decides, leave me all alone.
I muster up the courage to ask her why
She decides to leave her family behind,
And what makes her risk her life
When others could gladly give their sacrifice.
She says to me with a sad smile,
"I will tell you why my sweet child.
It is not because I do not care.
Trust me every time I fear going over there.
I go to protect our country;
The one that you hold so dear.
I go to protect those people;
For which others do not care.
I go because no one else wants to.
I go because as a woman I now can.
I go because I feel that I need to.
I go because they need more military hands.
I go in order to protect you.
I go because I love you and your daddy so.
But I don't go just to leave you
I hope that now you know."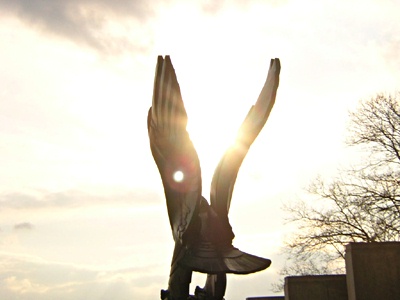 © Brittan S., Claremont, CA