California
November 1, 2017
The ocean breeze, so cool from the Pacific.
A whole new coast, a whole different world.
Trees of a different breed,
tall in the sunset along the boulevard.
City lights against the skyline, illuminating the night.
Highways thick with traffic, six lanes wide.
Celebrity mansions guarded with gates in the darkness.
A fusion of cultures completes the streets.
New people meet and greet.
Shopping surrounds the population,
the newest fashions ready to ignite.
Whether you walk through the warm sand,
or along the ceaseless boardwalk,
the city sidewalks or vineyard paths,
there is always a place to be free in Cali,
away from it all.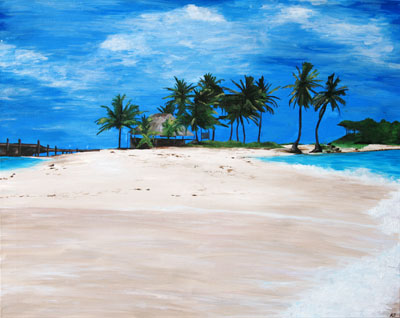 © Karen S., Norwalk, CT