Our story
October 6, 2017
A lot of people say love is a crazy thing and I agree. Kaya came from the suburbs of a city while james came from the opposite. It was a late May night when Kaya was laying in bed scrolling through instagram. She came across a account that interested her. Not long after the same account messaged her. A simple "Hello" spelled across the screen.

Kaya was quick to type a reply. As the night went on, she soon figured out this boy's name was James. He moved from Colorado to Florida when he was thirteen. Kaya and James bonded instantly. They shared stories and dreams. Not long after Kaya found herself falling for James.

One night while Kaya's cousins were over they agreed to video chat. Immediately she fell more in love with him. His piercing blue eyes and light orange brownish hair made her heart skip a beat. Not only was he a good person but he was also stunningly beautiful. They video chatted for an hour before Kaya had to go to bed. The next morning Kaya immediately texted james and he responded an hour later.

Kaya and james had an amazing relationship till four days before their one month anniversary. James completely disappeared. It tore Kaya apart. The one boy who actually cared about her was gone. Kaya slipped into a very depressing state over the summer. Not a day would go by when james wasn't on her mind.

Most days she would stay in her room. She would skip meals and cry a lot. James was the one boy who listened to her problems and helped her. He was there for her in her darkest days and brightest. James cared for Kaya a lot and it wasn't hard to notice. The longer james was gone, the more Kaya grew depressed.
She vowed to never love anyone else if James didn't come back. Kaya had no hope he was coming back till one fateful day. Kaya woke up to a message from James explaining everything. James was finally back and Kaya cried tears of joy. The explanation James gave though made Kaya cry with a bit of sadness. James had tried to commit suicide and was in the hospital.

She cried in fear that she almost lost james. He could have been dead and she wouldn't have known. Kaya and James talked for about four hours but then James disappeared once more. Kaya slipped back into her depressing ways soon after. She tried her hardest to move on because she knew he wouldn't be coming back. Although her heart and mind knew who they belonged with.

She couldn't and wouldn't get over him. She knew there would be no point in trying to get over him because she didn't want to. Everyday she would wear the bracelet that she made for him. Soon after school started Kaya got even more depressed. She knew people would ask her about James because he's the only person she talked about the year before. Kaya finally was sick of waiting for him to come back and she really wanted to find him herself.

Kaya looked online for a while but couldn't find him. She was devastated until one fateful night where she accidently found him. Before even sending a message, she started crying. She didn't know if he would still want to date her. She was worried he was dating someone else. Her sister saw the worry in her eyes and took her phone from her to type a message.

Kaya sat in her room and cried with happiness and worry. After her sister typed out something, Kaya added a little message to calm her nerves a bit. After she sent the message, her sister left the room and Kaya wiped her tears away. She placed her phone down somewhere and tried to remember all the good chats with James. The way James was always there was pure bliss. All of a sudden Kaya's phone buzzed.

A new message from James came across the screen. She quickly fumbled to unlock her phone and read the message. James had gone through a lot while they couldn't talk. Kaya and James stayed up till four AM talking and catching up. Kaya was finally happy again. Kaya and James got closer and closer.

They both fell for eachother even more. On september 25th, Kaya and James celebrated their four month anniversary. As of now Kaya and James are very happy in their relationship. Everyday I fall harder and harder in love with him. It's absolutely crazy on how much he has impacted my life in such an amazing way.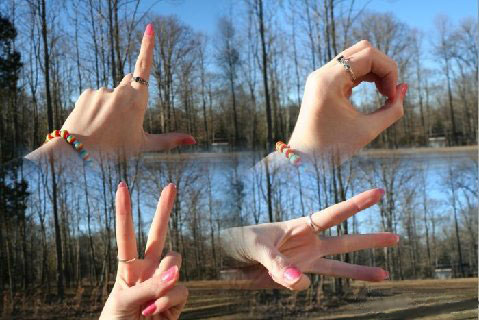 © Kayla D., Croydon, IN