Gone
March 27, 2009
I looked in her eyes, blue as the sea
As I tried to figure out what she saw within me
I had wanted to see what she would say
Though that thought has been dead since yesterday.

It's amazing how strength overpowers
But gradually fades with the passing of hours
Then the strength becomes a loss of words
As the sounds of the dreaded day start to be heard.

Difficultly enough, on the battle fields
Our lives lean on the strength of our shields
The bombs and missiles, shots fired at the heart
Were threatening to tear us apart.

If today is the last day to be with her
To love and to cherish…to breathe with her
I regret all of the time I have wasted
Not giving her enough of the love she deserved.

The fire I told her of will not be put out
It will increase in size as the flames move about
And not even the thick drops of rain
Falling from her eyes will extinguish the pain.

Knowing I will step into the heat
Her legs started moving, as if to a beat
And she rounded the corner with desperate tries
To the blue body of water I saw in her eyes.

I ran after her; she stopped and looked down
Yet I didn't want to see her miserable frown
Then she turned around, only to say
"I'd rather depart from you in this way."

Before I knew it, she was gone
As if throwing my arms around air alone
I fell to the ground as my heart tore
Until I, too, could breathe no more.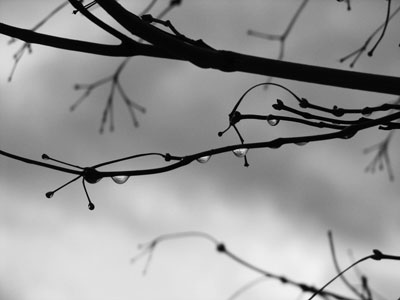 © Carly M., Hopedale, MA