The Promise
March 27, 2009
The Promise

Teardrops fall with the rain,
The wind raged on,
drowning out the sorrows, the cries,
the screams to bring him back.
The trees are gone.

The trees were always there,
A silent warning not to pass.
It was a rule I kept to:
Don't pass,
And there won't be an issue.

Even when I met you,
We always kept the promises
That we were forced to make.
I never passed the line.
That kept you from me,
And me from you.

When our parents weren't looking,
We'd climb them and talk.
"We'll be together someday,"
You promised,
"When the trees are gone."

As the weather grew worse,
So did the feud
Between our families.
"They'll calm down someday."
You say,
"The trees can't live forever."

A terrible storm hit that night,
And all the trees were gone,
But so were you.

The trees always divided us,
A sacred line not to pass.
But what separates us now?
Now that they're gone?

Does it matter what you said,
Now that you're dead?

The trees used to separate us,
But now,
I do believe,
It's the clouds.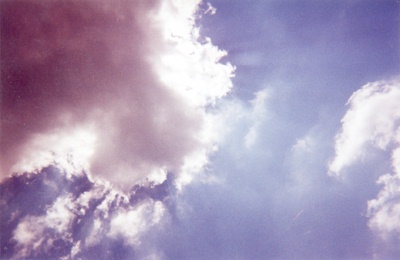 © Kena A., Huntsville, AL